Copyblogger uses lovable Sesame Street curmudgeon Oscar the Grouch to explain how to build a better blog.
Making Light reports on the Romance Writers of America's strong response to Harlequin's decision to offer self-publishing options to erstwhile author. Some feel that the company's decision has compromised its image as a reputable publisher.
Troubled bookstore chain Borders announces that it will be the exclusive book retailer for RomCon, the annual Romance Readers Conference. Will Borders pursue more contracts like this as a source of additional revenue?
Walmart continues to defend its nine dollar book pricing as "not predatory." The Justice Department declines to comment.

The Vroman's Bookstore blog asks if we can mass-curate literary fiction, If we try to, what might happen to writers whose style is difficult or challenging?
Follow the Reader looks at the marketplace and asks when, if ever, will the hardcover book format be retired?
Literary agent Nathan Bransford reveals what he learned about writing from watching reality television
Melville House Publishing reports that the Google Books settlement is drawing criticism from around the world.
E-book publisher Smashwords reached an agreement with Shortcovers to distribute and sell their books.
Reclusive author Cormac McCarthy grants a rare interview to the Wall Street Journal to discuss his novel The Road.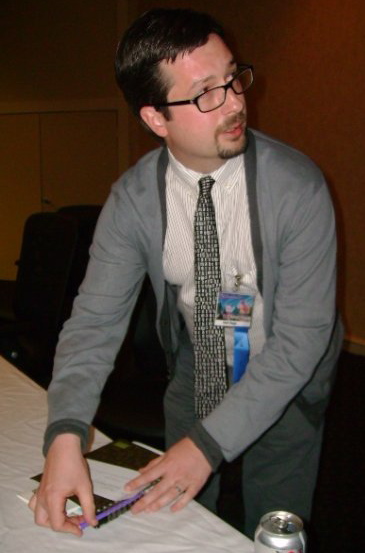 Matt Staggs is a literary publicist and the proprietor of Deep Eight LLC, a boutique publicity agency utilizing the best publicity practices from the worlds of traditional media and evolving social technologies. He has worked in the fields of public relations and journalism for almost a decade. In addition to his work as a publicist, Matt is a book reviewer and writer whose work appears in both print and web publications.