As I promised on Wednesday, Colleen Lindsay is here to answer any questions you might have about the publishing industry. All you've got to do to participate is leave your question in the comments section of this post.
Although I provided a very brief introduction to Colleen in the prior post, I asked her if she would mind giving us a more detailed statement about her life and work. Here it is:
Colleen Lindsay is a literary agent with FinePrint Literary Management, LLC. Colleen's first job in publishing was in Northern California as a mass merchandise sales assistant for Ballantine Books. For five years she served as Director of Publicity for Del Rey Books where she specialized in the creative publicity and marketing of science fiction, fantasy, pop culture, YA fantasy, graphic novels, manga and third-party licensed media. Some of the authors whose publicity campaigns Colleen had the privilege to manage at Del Rey include Terry Brooks, Sir Arthur C. Clarke, Stephen Baxter, Elizabeth Moon, China Mieville, Richard K. Morgan, Minister Faust, Matthew Stover, R.A. Salvatore, and Harvey Pekar. Some of the non-genre titles whose publicity Colleen has managed include the New York Times Bestselling Mother Teresa: Come Be My Light and Will Bowen's A Complaint Free World. She has also worked as a freelance publicist, copywriter, and online marketer for several major trade publishers and as a book reviewer for the San Francisco Chronicle. Colleen also spent twelve years working as floor manager, backlist buyer and events manager at several San Francisco Bay Area independent bookstores. She joined FinePrint as an agent in March of 2008; her first book sale was Alan DeNiro's Total Oblivion, More or Less. You can learn more about her at her blog (http://theswivet.com) or her Twitter feed (@colleenlindsay).
Read five of my favorite posts from The Swivet, as well as a few items of note from the publishing world at large, after the jump:
The Swivet:
On Word Counts and Novel Lengths
Pimpin' Your Book: How to Work Effectively With Your Publicist
Pimpin' Your Book: What is Publicity and Marketing Anyway?
What Not To Do When You Get Rejected
Reader Question: When Should You List Your Publishing Credits in your Query Letter?
More literary news:
The Nervous Breakdown blog has a list of fifty things publishers shouldn't do
The Rumpus interviews McSweeney's publisher Oscar Villalon
Publishers Weekly reports that booksellers saw a solid "Black Friday"
The Guardian asks if serial novels be continued
Book Group Buzz wonders if the memoir is the new literary fiction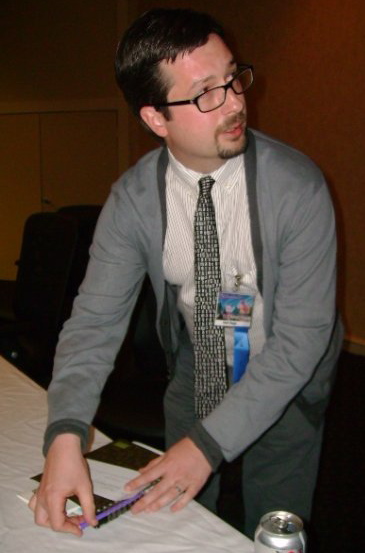 Matt Staggs is a literary publicist and the proprietor of Deep Eight LLC, a boutique publicity agency utilizing the best publicity practices from the worlds of traditional media and evolving social technologies. He has worked in the fields of public relations and journalism for almost a decade. In addition to his work as a publicist, Matt is a book reviewer and writer whose work appears in both print and web publications.