Kirkus Reviews announced via Twitter that its January 1, 2010 issue will be published.
The Associated Press reports that a Paris court has convicted Google of copyright infringement over the reproduction of French books. Is this a sign of things to come regarding the search engine company's contentions "Books" services?
Huffington Post blogger Steve Haber says that the death of print doesn't have to mean the death of publishing. He argues that the popularization of the e-book will eventually breathe life into the publishing industry.
J.S. McDougall recentlly offered his top ten Tweetable tips for book publishers.
The Wall Street Journal reports that MacMillan will soon be offering something that they call "enhanced" e-books that contain supplementary material, including author interviews, reading guides and more. With a price rumored to rival that of hardcover books, will the enhanced e-books prove successful with already cash-strapped consumers?
The Authors Guild has responded via its website to Random House's contention that the publishing house owns e-book rights to books published before 1994, calling it a "retroactive rights grab."
Ustrategy's Ravit Lichtenberg offers ten ways that social media will change in 2010 at ReadWriteWeb.com.
Author Nora Roberts spoke with Entertainment Weekly regarding an upcoming video game to be based on one of her novels. Although this may seem to be a trivial matter, some may see it as a sign of the ongoing integration between the electronic world and traditional publishing.
Read an interview with children's literature agent Tina Wexler at the Children's Writers and Illustrators Market blog.
Publishers Weekly ignited a firestorm of controversy over a cover promoting a special feature on African-American fiction. Daily Finance contends that the magazine is deliberately courting controversy as a marketing strategy.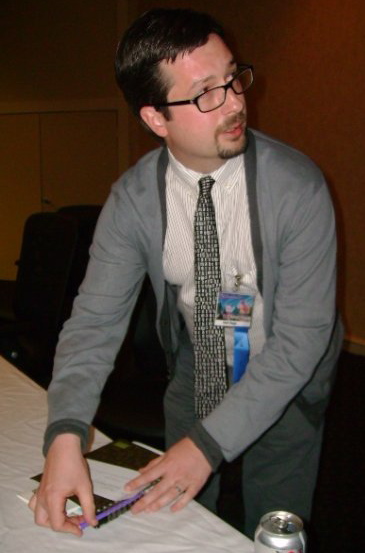 Matt Staggs is a literary publicist and the proprietor of Deep Eight LLC, a boutique publicity agency utilizing the best publicity practices from the worlds of traditional media and evolving social technologies. He has worked in the fields of public relations and journalism for almost a decade. In addition to his work as a publicist, Matt is a book reviewer and writer whose work appears in both print and web publications.