A recent report from the Kaiser Family Foundation reveals some interesting observations about reading trends among children. According to Publishers Weekly, the study indicates that while young people age eight to 18 are spending less time with printed material overall, and the number of those who describe them as "readers" overall has fallen, about the same percentage of those surveyed identify themselves as book readers, and they are spend slightly more time reading than young people did in 1999.  The study also shows that young people are consuming digital media at a higher rate than ever, and also that more of them own their own cell phones and digital devices.
What does this say about the future? Will these increasingly digitally adept young people—those that love books and love reading—carry their love for reading into adulthood? Will the next wave of adult consumers expect to receive and experience their books in a digital format as a matter of course?
What about the decrease in young people who identify themselves as readers? With fewer of them reading than ever, what will the authors and publishing industry of tomorrow need to do to stay both solvent and culturally viable? Will emerging forms of digital entertainment and education become a new source of employment for writers and other content providers? What will this mean for the printed book?
Let's discuss this today, you and I. Leave your thoughts in the comments section below.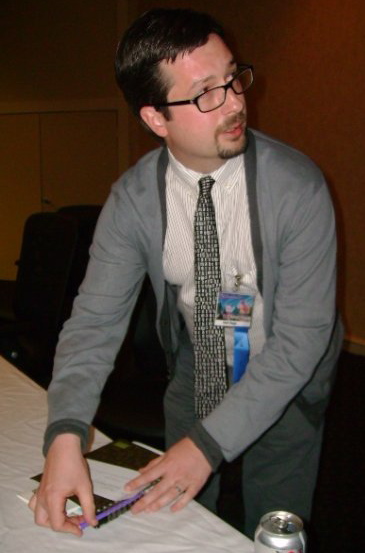 Matt Staggs is a literary publicist and the proprietor of Deep Eight LLC, a boutique publicity agency utilizing the best publicity practices from the worlds of traditional media and evolving social technologies. He has worked in the fields of public relations and journalism for almost a decade. In addition to his work as a publicist, Matt is a book reviewer and writer whose work appears in both print and web publications.