Former publisher and current industry consultant shares eight predicts for publishing in the next decade.
Plans have been announced to publish the Stasi records of novelist Gunter Grass.
The pros and cons of publishing a mystery with a large or small press are considered at the BookEnds blog.
Futurist Ray Kurzweil is trying to build a better e-book platform.
Meanwhile, Sydney Morning Herald columnist Gabriella Coslovich argues that e-books lack the "magic of the real thing."
Michael Berry offers five lessons on writing from H.P. Lovecraft (some of which use the author and his work as examples of what not to do.)
LibraryThing launches Local Books, an iPhone app that provides information on local literary events.
The estate of Philip K. Dick is threatening Google with litigation over the name of their new phone, the Nexus One. They claim that it is suspiciously close to the name of the android model, Nexus Six, written about in Do Androids Dream of Electric Sheep?, the basis for the movie Blade Runner.
Publisher's Weekly reports that holiday sales at Barnes & Noble fell five percent short of expectations.
Deena Drewis at The Millions writes an eloquent defense of editors and their work.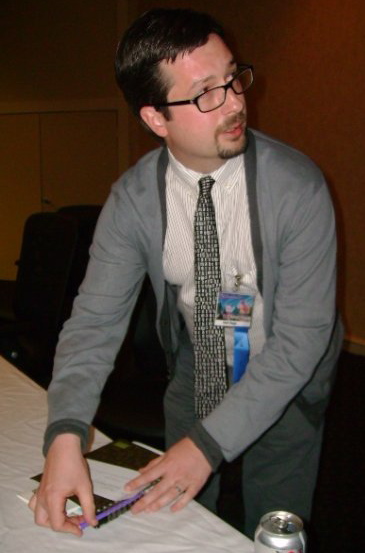 Matt Staggs is a literary publicist and the proprietor of Deep Eight LLC, a boutique publicity agency utilizing the best publicity practices from the worlds of traditional media and evolving social technologies. He has worked in the fields of public relations and journalism for almost a decade. In addition to his work as a publicist, Matt is a book reviewer and writer whose work appears in both print and web publications.