As a child I remembered a large sign in the study area of my local public library that read, "Libraries Will Get You Through Times Of No Money Better Than Money Will Get You Through Times Of No Libraries!" Apparently, this is more true than ever in these tough economic times.
A study released from the Bill and Melinda Gates foundation revealed that almost half of all poor Americans – that is, those living below the poverty line – depend on their local library for access to their email and the web. The kinds of tasks patrons used the library's internet service to accomplish are highly illustrative of the way that web access has grown from a luxury to a necessity in our information-based economy. From the study:
40 percent of library computer users (an estimated 30 million people) received help with career needs. Among these users, 75 percent reported they searched for a job online. Half of these users filled out an online application or submitted a resume.
37 percent focused on health issues. The vast majority of these users (82 percent) logged on to learn about a disease, illness, or medical condition. One-third of these users sought out doctors or health care providers. Of these, about half followed up by making appointments for care.
42 percent received help with educational needs. Among these users, 37 percent (an estimated 12 million students) used their local library computer to do homework for a class.
Library computers linked patrons to their government, communities, and civic organizations. Sixty-percent of users – 43.3 million people – used a library's computer resources to connect with others.
Libraries, now more than ever, are functioning as community gathering places where a wide cross-section of the populace interact to meet their information needs. Perhaps including a few public library reading groups on your next book tour or other promotional event might not be a bad idea.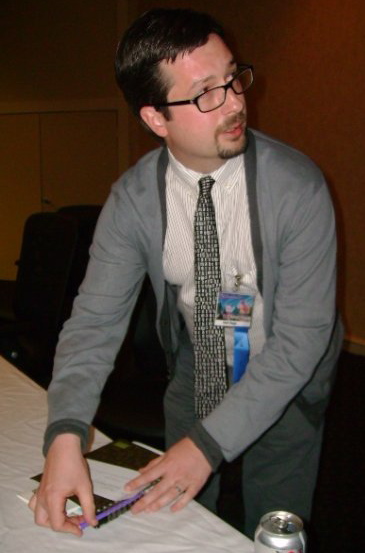 Matt Staggs is a literary publicist and the proprietor of Deep Eight LLC, a boutique publicity agency utilizing the best publicity practices from the worlds of traditional media and evolving social technologies. He has worked in the fields of public relations and journalism for almost a decade. In addition to his work as a publicist, Matt is a book reviewer and writer whose work appears in both print and web publications.