I'm Matt Staggs, Jeff's publicist and a writer here at BookLifeNow. As this is my first post, I thought I might take this as an opportunity to tell you a little bit more about myself, and what you can expect from me here at the site.
The first thing you should know is that books are my life. I live, eat, breathe and sleep the printed word. I'm utterly and helplessly smitten with books. That, as a matter of fact, led me to my work as a book publicist. See, the simple fact of the matter is that I just can't stop talking about the things I've read and the authors I enjoy, and spreading the word is as much a way of life as it is a vocation. And I want the same for you.
If you're here, then chances are you're a writer, or someone that cares as much about books as I do. Like Jeff says, you've got a Booklife to nurture and protect, and learning to promote your work in an organic and consistently productive manner is an essential part of that nurturing process. Another part is knowing what is going on in the world of books at large: developing an awareness of the literary ecosphere as a whole and building a place for yourself there.
On every Friday I'll post 10 links to items of interest in the literary world. Think of it as an intelligence report, if you will. We'll look at the major trends, occasional controversies and developing issues as they occur; information that you can use to develop your career on every level. You'll help with this, too, by commenting and asking questions.
Today's links: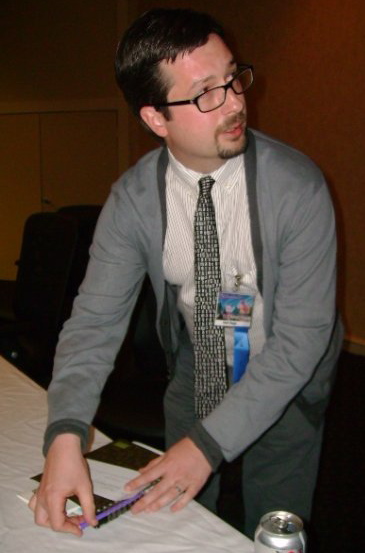 Matt Staggs is a literary publicist and the proprietor of Deep Eight LLC, a boutique publicity agency utilizing the best publicity practices from the worlds of traditional media and evolving social technologies. He has worked in the fields of public relations and journalism for almost a decade. In addition to his work as a publicist, Matt is a book reviewer and writer whose work appears in both print and web publications.