In a recent article Inspired by the release of a new biopic on Russian writer Leo Tolstoy, Evan Maloney of The Guardian looked at the ways that movies depict the lives of writers. These movies traffic in a certain ideal of the writer as a lusty soul with a thirst for strong drink, scrawling his or her revelations while dancing on the ever-thinning boundary between genius and madness.
Those of you who write know how far removed this sort of drama is from the hard, lonely work that is the real writer's lot. This is a craft that requires sacrifice: hours spent hunched over notepads or keyboards, often at odd hours between the demands of work and family is the would-be writer's toll.
Admittedly, the writer's work requires a little glamour to hold the attention of the movie-going public, but to what degree do these sorts of popular depictions create and shape the expectations others hold of writers and their work? Further, do writers themselves feel some sort of pressure to live up to what they think a "successful" writer is supposed to be like?
How much of your own life and writing work is or was influenced or shaped by popular culture's idea of successful authorhood? Has this changed over your career? What about the way other people perceive you? Are there things that you could change for the better? Would you?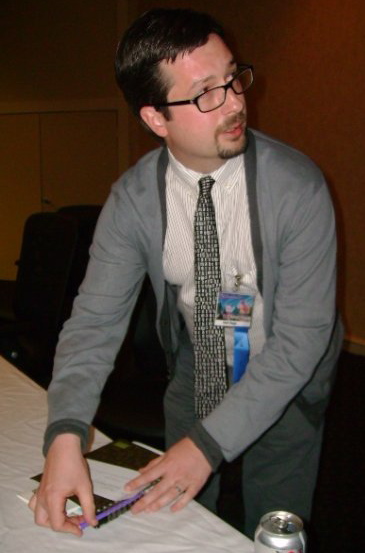 Matt Staggs is a literary publicist and the proprietor of Deep Eight LLC, a boutique publicity agency utilizing the best publicity practices from the worlds of traditional media and evolving social technologies. He has worked in the fields of public relations and journalism for almost a decade. In addition to his work as a publicist, Matt is a book reviewer and writer whose work appears in both print and web publications.